About Natural Fancy Purple Diamonds
Pure fancy purple diamonds are very rare and hard to find. These colored diamonds are divided into two main categories: violet diamonds, which lean towards the blue-grey spectrum; and purple diamonds, whose hues are reddish pink.
Natural fancy purple diamonds in varying intensities

Purple and violet diamonds both tend to come in smaller sizes of 2.00 carats and below. Natural fancy purple diamonds come in all cuts, including princess, emerald, asscher, oval, marquise, pear, heart, radiant, and cushion, although round natural fancy purple diamonds are the most common.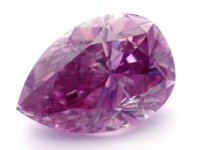 Purple Diamonds
Regardless of the size and cut, it is so difficult to find these rare diamonds for sale, that they are extremely appreciated by collectors.
Various Purple Diamonds
Purple diamonds often occur with modifying secondary overtones, as a pure purple diamond is very rare to find. In terms of face-up appearance, these secondary colors often make the diamond that much more beautiful, even if it is less rare.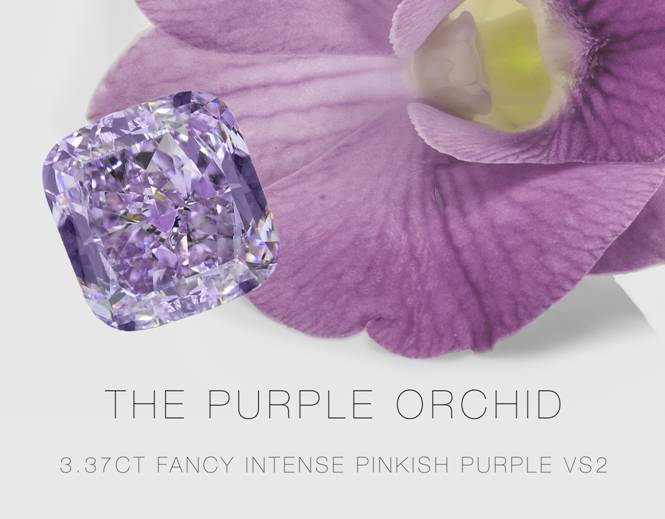 Purple Orchid diamond
0.18 ct Fancy Intense Pinkish Purple heart shaped diamond and 0.45 ct Fancy Pinkish Purple pear shaped diamond
Purple more often acts as a modifying color to other color diamonds than the reverse. For example, it adds a beautiful hue to pink diamonds and in many cases, raises the value of the diamond because it makes the color absolutely rich and stunning.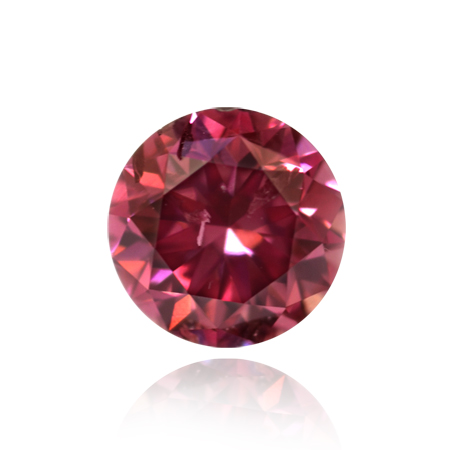 0.29 carat Fancy Intense Purple Pink diamond, 0.65 Fancy Intense Purple Pink emerald cut diamond and a modified Hexagon Fancy Dark Purple Brown
Famous Purple Diamonds
The Royal Purple
The heart-shaped, 7.34 carat, Fancy Vivid Purple, I-1 clarity Royal Purple Heart diamond is the largest Fancy Vivid Purple diamond known to exist. The stone originates from Russia and was cut by the Julius Klein Diamond Corporation. Its ownership and other information are not known.
The Supreme Purple Star
The exact weight, color, and clarity of the stone have not been revealed but this is of cursory interest when compared to the following: when viewing the diamond, from one angle the diamond appears to have a deep purple color but when it is slowly rotated in the light, the color changes to a deep to vivid purplish red. This metamorphosis is something totally unique and without explanation in the diamond world. According to press reports, the stone appeared in London in 2002. It is believed to have originated in the Amazon basin.