Asscher Diamond Cut
An Asscher cut diamond is a square shape with deeply trimmed edges. As a trademarked design, Asschers are rare and very sought-after for their remarkable depth and beauty.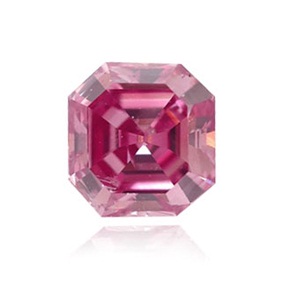 The Asscher belongs to the Step cut type. It is a very unique square shaped stone that strongly resembles the rectangular shaped Emerald cut diamond. It also contains rectangular shaped facets that are cut in steps through the pavilion of the stone. It is highly recommended to choose a higher clarity grade stone for this cut-cornered diamond since the table is quite open.
Below you can view a gallery of different Asscher cut diamonds in the many styles they appear:









Among the world's most famous diamonds you can find The Porges, a 78.53ct Yellow Asscher cut.
On April 2011, a 3,25 carat, Asscher cut Fancy Vivid BlueIF was sold for USD $1.1 million per carat.